Ed Wierzbicki is an Emmy Award winning writer/producer, director, and teacher.
For Connecticut Public Television, he's created unique and timely programs such as Kids Speak Out On Terrorism, Voices In Conflict, and Horton Foote: At Home In Hartford.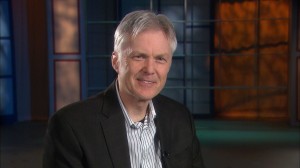 His long time efforts to develop and promote arts and cultural programming continue to bring PBS viewers inside the creative process of today's leading artists, performers, and arts institutions; including in-depth cultural segments appearing on both the Emmy Award winning All Things Connecticut and Connecticut's Cultural Treasures. In 2013, his work began appearing nationally on various PBS stations, including LAaRT in California and ArtBeat Nation for Arizona Public Television. Recent feature segments and articles offer an insider's view of the artistry of Javier Colon– Winner of NBC's The Voice, Pilobolus Dance Theatre, Red Grooms–Artist, Ming Cho Lee–Scenic Designer, and Connecticut arts organizations including…Goodspeed Musicals, The Bushnell Center for the Performing Arts, Hartford Stage, Wadsworth Atheneum, Yale University Art Gallery, the Westport Country Playhouse, and many other cultural and history centers. Ed's arts blog, Spotlight on the Arts appears on WNPR News; and his articles for print include American Theatre Magazine and Connecticut Magazine.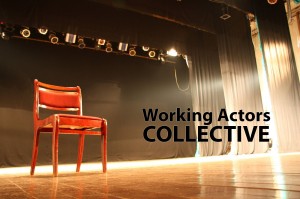 In addition to his work as an arts journalist and producer, Ed directs for both the stage and television. The Working Actors Collective, the performance company he leads, continues to take on unique and timely projects. Currently, the company is production on an original docu-drama for television about the foster care system. Ed's past theatre work has been seen on stages at the New York International Fringe Festival, Seven Angels Theatre, Hartford Stage, California Young People's Theatre, Boston Arts Center, San Jose Repertory Company, Illustrated Stage Company and Theatre Center Philadelphia. Ed is the former Artistic Director of the New Zenith Theatre, a Waterbury-based company for young audiences which he founded as Associate Professor of Fine Arts/Theatre at Naugatuck Valley Community College.
Ed continues to work as an educator. He's a long time acting and performance teacher, for the stage and camera. He also teaches writing, film, and numerous subject areas of the theatre in both college and pre-professional secondary arts settings. Ed is currently an Adjunct Instructor of Performance/Acting at Middlesex Community College. Ed trained in theatre, film, and television at Boston University (MS, BFA). He also studied at Marquette University in Milwaukee, the University of Minnesota, Minneapolis, and Villanova University in Pennsylvania.
Contact & Information: efwierzbicki@gmail.com