It's a rare experience when the interviewer really sees you or takes the time and effort to try to truly understand what one does and why. Ed captured the aspects of what I do that are the most meaningful to me." –Anne Cubberly, Artist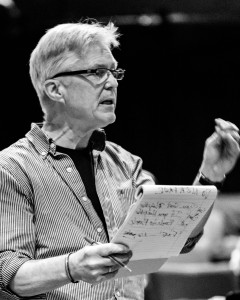 Ed is an Emmy Award winning writer/producer and director.
He first began  as a producer and reporter for Connecticut Journal, an hour long television magazine on Connecticut Public Television. CJ offered him a chance to develop his storytelling craft tackling long form segments on the arts, education, and community. His stories included in-depth conversations with important artists and performers including Gene Wilder, Arthur Miller, Joanne Woodward, Estelle Parsons, Richard Thomas, and numerous other Connecticut based artists, writers, and actors.
Ed's  contributing work to Connecticut Public Broadcasting spans 17 years. He has written, produced and hosted six seasons of his Emmy Award winning "Spotlight on the Arts" for the TV magazine All Things Connecticut. Through Ed's eyes and ears, viewers experience a unique, insider's perspective on the process and "making of art," with a focus on regional artists and creative organizations. His "Spotlight" work has appeared on numerous regional PBS stations.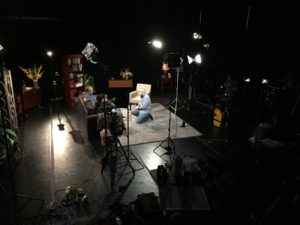 Ed's CPTV cultural segments and specials, including "Creative Stages,"  feature visits with some of today's leading actors, dancers, musicians, and writers, including: singer/songwriter Javier Colon– winner of NBC's The Voice; the Connecticut based Pilobolus Dance Theatre; legendary artist Red Grooms; the "I-Spy" author and illustrator Walter Wick;  jazz saxophonist Noah Preminger; and Pulitzer Prize winning playwright, Horton Foote. As the popular host and producer of the  Connecticut Cultural Treasures series, Ed helped to shape  this Emmy-nominated 12-Part series, which features 60 short films about Connecticut's most dazzling cultural stops.
ORIGINAL DIGITAL STORYTELLING
Ed also creates original films for  industry and education, including training programs; documentaries; informational videos for employees; recruitment films; marketing pieces; and portfolio reels for artists and athletes.
Currently, he's working on a first-of-its-kind series with UCONN Health and the National Child Traumatic Stress Network. In collaboration with a team of psychotherapists, actors, and filmmakers, Ed produces and directs a collection of original stories that are re-creations of therapy sessions with a focus on adolescent trauma.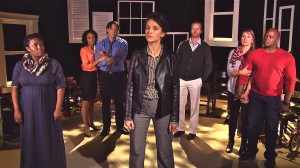 In 2016, Ed was recognized with the Community Partnership Award by the Connecticut Association of Adoptive and Foster Families for his original film, "Saying Goodbye, One More Time." The project was created in partnership with the Connecticut Department of Children and Families.
Check out Ed's  TELEVISION samples.