"Wierzbicki's presence is felt throughout this mammoth, intricate production. He crafts a polished, intelligent production that is rich in scope and detail." — Waterbury Republican-American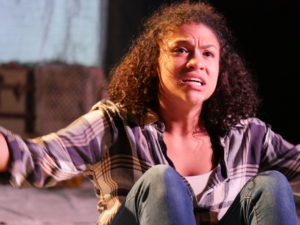 Ed directs and teaches acting, theatre, and film in both university  and pre-professional settings.
His professional work has been seen on stages in New York, Boston, San Francisco, San Jose, Philadelphia, and across Connecticut. In the college and conservatory classroom, he teaches courses in acting, scene study, acting for the camera, musical theatre solo & performance, theatre history, and screenwriting.
As Founder and Artistic Director of the New Zenith Theatre, Ed leads a company that creates engaging young audience productions and theatre programs for youth and families in Waterbury Connecticut. Through Ed's efforts, NZT has partnered with the Mattatuck Museum, Connecticut Community Foundation, Naugatuck Valley Community College, Northeast Utilities–and toured its TYA productions across the state, and to Sweden and the UK. NZT has appeared at the New York International Fringe Festival and produced four New England premieres.
Ed is currently on the faculty at Central Connecticut State University/Theatre Department, Hanover Theatre Conservatory, and at Middlesex Community College's Center for New Media. Ed trained in theatre and film at Boston University.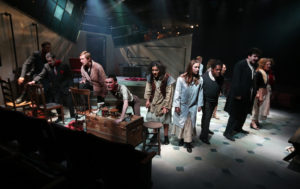 FEATURED PRODUCTIONS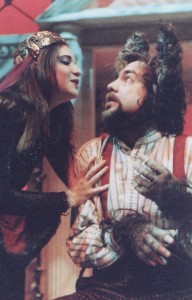 THE SHAPE OF A GIRL, Joan McLeod • New Zenith Theatre, Mattatuck Museum, Waterbury, CT • 2017
CARRIE THE MUSICAL, Gore, Pitchford, Cohen • Central Connecticut State University, CT • 2016
SAVAGE IN LIMBO, John Patrick Shanley • Center for New Media, Middlesex Community College,  CT • 2014-15
HELLO FROM BERTHA, Tennessee Williams • Center for New Media • 2014-15
MODIGLIANI, Denis McIntyre • Center for New Media, Middlesex Community College,  CT • 2014-15
SAYING GOODBYE ONE MORE TIME, Ed Wierzbicki & Bessy Reyna • Working Actors Collective, CT • 2014-15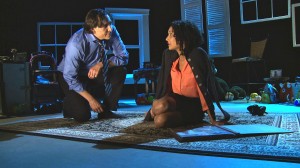 STARS & BARS, Ward Courtney/Federal Theatre • Working Actors Collective, Mattatuck Museum, CT • 2013
THE MERCHANT OF VENICE, W. Shakespeare • Working Actors Collective, Mattatuck Museum, CT • 2012
SIDEMAN, Warren Leight /Stage Reading • Seven Angels Theatre, CT • 2012
THE CRIPPLE OF INISHMANN, Martin McDonagh /Stage Reading • Seven Angels Theatre, CT • 2012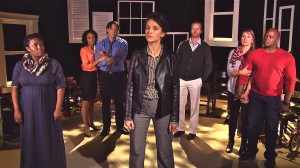 TIME STANDS STILL, Donald Margulies / Stage Reading • Seven Angels Theatre, CT • 2011
OF MICE AND MEN, John Steinbeck / Stage Reading • Seven Angels Theatre, CT • 2011
THE CLEAN HOUSE, Sarah Ruhl / Stage Reading • Seven Angels Theatre, CT • 2010
THE DIARY OF ADAM AND EVE, J. Bock & S.Harnick • Promisek Concert Series, CT • 2010
SYMPHONY PASTORALE, Robert Barnett • New Zenith Theatre, New York International Fringe • 2008
FUGUE SERIES, Robert Barnett • New Zenith Theatre, New York International Fringe • 2008
BIG LOVE, Charles Mee • Theatre Department, Naugatuck Valley Community College,  CT • 2008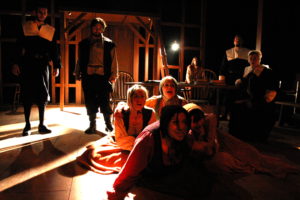 TWELFTH NIGHT, W. Shakespeare • New Zenith Theatre, CT • 2008
IT'S A SIN TO KILL A MOCKINGBIRD, from Harper Lee • New Zenith for Big Read Project, CT • 2007
DANCING AT LUGHNASA, Brian Friel • Summer Stage, Naugatuck Valley Community College, CT • 2007
KORCZAK'S CHILDREN, Jeffrey Hatcher • Waterbury Arts Magnet & New Zenith Theatre • 2007
COMPANY, Sondheim/Furth • Summer Stage, Naugatuck Valley Community College, CT • 2006
A MIDSUMMER NIGHT'S DREAM, Shakespeare • New Zenith Theatre • 2006 (Tour: Stockholm Sweden)
CYRANO, Jo Roets • New Zenith Theatre • 2006 (Tour: Stockholm Sweden)
THE DIARY OF ADAM AND EVE, Bock & Harnick • New Zenith Theatre • 2006 (Tour: Stockholm Sweden)
THE SECRET GARDEN (musical), Simon/Norman • New Zenith Theatre, CT • 2005
LITTLE, LITTLE RED RIDING HOOD SHOW, Russell Davis (New England Premiere) • New Zenith Theatre • 2005
A WRINKLE IN TIME, Marjorie Bradley Kellogg • New Zenith Theatre • 2005
CYRANO, Jo Roets (New England Premiere) • New Zenith Theatre, Waterbury, CT • 2004
THE CRUCIBLE, Arthur Miller • Theatre Department, Naugatuck Valley Community College • 2004
EQUUS, Peter Shaffer • Theatre Department, Naugatuck Valley Community College, CT • 2003
THE TEMPEST, Shakespeare • Theatre Department, Naugatuck Valley Community College, CT • 2003
THE GLASS MENAGERIE, T. Williams • Theatre Department, Naugatuck Valley Community College,  CT • 2002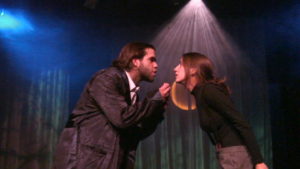 GYPSY, Styne/Laurents/Sondheim • Theatre Department, Naugatuck Valley Community College,  CT • 2002
A MIDSUMMER NIGHT'S DREAM, Shakespeare • New Zenith Theatre,  CT • 2001
VOYAGE 2001, E. Wierzbicki • Department of the Arts, Naugatuck Valley Community College, CT • 2001
OUR COUNTRY'S GOOD, T. Wertenbaker • Naugatuck Valley Community College,  CT • 1999
SELKIE, Laurie Brooks • New Zenith Theatre • 1999
ROMANCE/ROMANCE, Herrman & Harman • Theatre Department, Naugatuck Valley Community College,  CT • 1999
THE WATER ENGINE, David Mamet • Theatre Department, Naugatuck Valley Community College,  CT • 1998
BAMBI: A LIFE IN THE WOODS, James deVita • Hartford Children's Theatre • 1996
WOMEN & WALLACE, Jonathan Marc Sherman • Hartford Children's Theatre • 1995
A WRINKLE IN TIME, (New England Premiere) • Hartford Children's Theatre • 1994